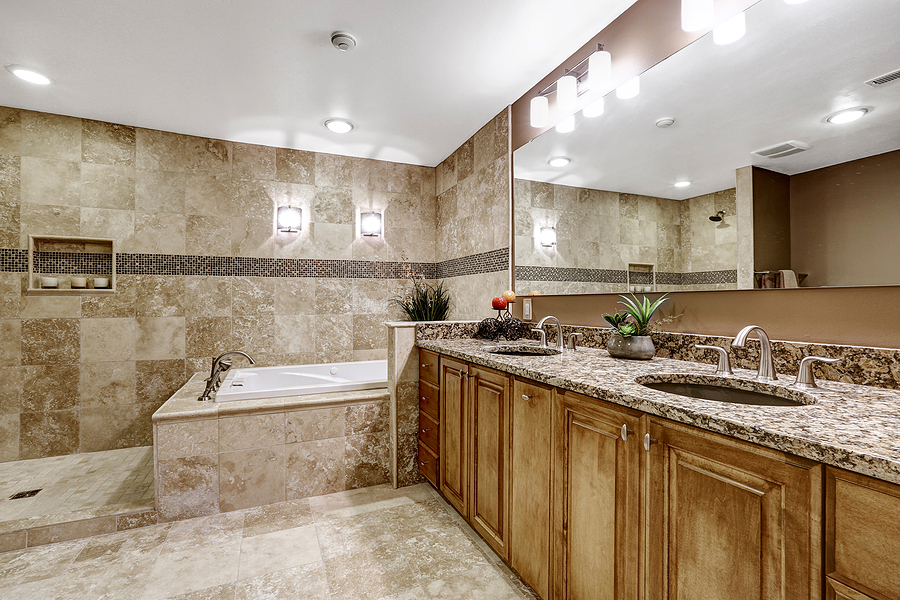 Every home needs a bathroom. A space where you can feel comfortable and clean, for all your daily hygiene and washing needs. So, naturally, you don't want a poor-quality bathroom for your home – you want something that is of a high standard. That is why you ought to be coming to us whenever you have plans for bathroom remodeling. At Home Remodel Experts of San Mateo, we offer the finest bathroom renovation services anywhere in San Mateo and can promise to do more with yours. All we ask of you is that you share what your perfect bathroom would look like and you can trust us to deliver you no less than exactly that.
Total Bathroom Remodeling 
If you feel like your bathroom just doesn't live up to the standards that you have, you might like to have us deliver you a total bathroom remodel. Our team can help you completely transform your washroom, removing all your old, outdated installations, and introducing fresh life and vibrance. That includes your floors, walls, sink, shower, bathtub, radiator, and everything else in between. You just need to tell us what belongs in your ideal new bathroom and leave us to take care of the rest.
Shower and Bath Installations 
No bathroom can be complete if it is without both a shower and a bath. You need to have at least one for your washing and you want to know that you have one that is going to provide you with the most pleasant experience. You want reliable water pressure, immediately warm temperatures, and a comfortable space to wash in. That is why you no doubt want a higher caliber for your shower and bath installations, and why you need to be coming to us. We can provide you with outstanding products from fantastic manufacturers and give your bathroom the perfect wash installation.
Custom Cabinetry 
You most likely have various bathroom products, equipment, and medical supplies that you need to keep stored. But you don't want to have these out on show, disrupting the aesthetic of your bathroom. Instead, you want to keep them safely and discreetly stored away in your own cabinets. For this reason, our team gladly provides our clients with custom bathroom cabinetry solutions. We can design and fit spacious new cabinets for you and weave these into your overall bathroom appearance, to provide you with the stylish and subtle storage that you need.
Sinks and Faucets 
Of course, you are going to want to finish your bathroom off with a sink and faucet combination. Whether it is brushing your teeth or washing your hands, you could be doing it better with a better sink. Again, you want something clean and comfortably fitted, just as much as you want something that can provide reliable temperatures and water pressure. So, allow us to find the perfect parts for you and install a sink and faucet combo that you will love using each day.