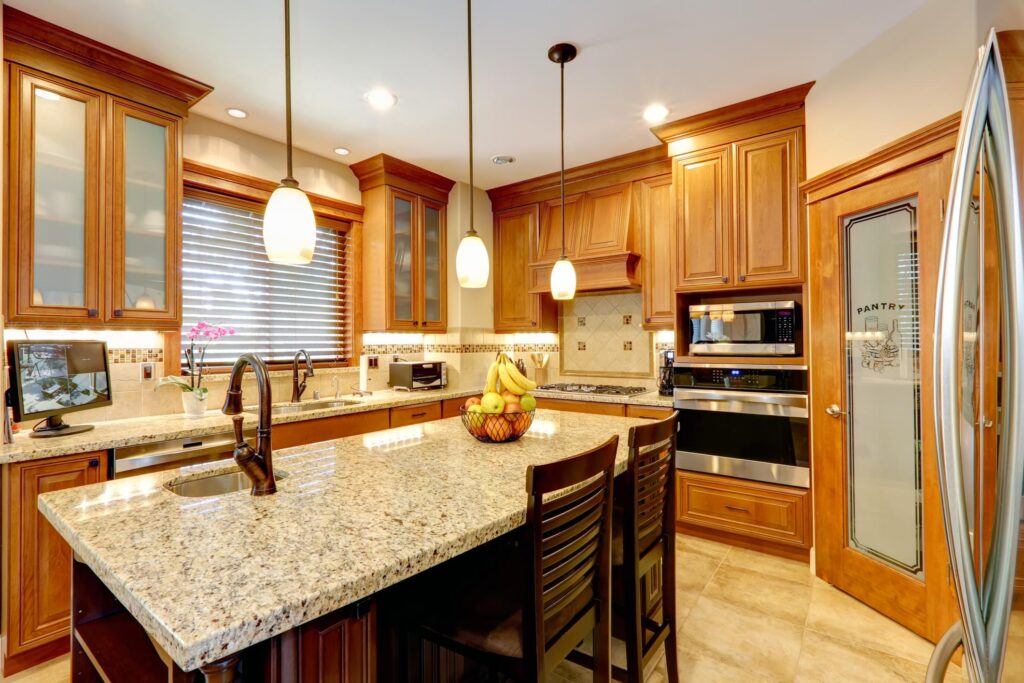 Your kitchen is at the heart of your home. A space for you and your family to share each mealtime – it is where you want to start adding quality and life to your house. So, you are going to want to create a higher standard for your kitchen and design a space that gives you the things that you need. It needs to be bright, stylish, and comfortable, just as much as it must be functional and fully equipped with the things that you need. So, if you plan on creating the perfect kitchen for yourself, you are going to need skilled and imaginative kitchen remodeling specialists. Luckily for you, when you come to us, at Home Remodel Experts of San Mateo, that is exactly what you are going to find.
Total Kitchen Remodel 
If you plan to transform your kitchen from top to bottom, we can be the ones to help you do so. Our team has assisted countless people to create gorgeous new cooking and eating spaces, based on their needs. So, if you have clear ideas about the kinds of things that you could do to your kitchen space, you can trust us to deliver them perfectly. We'll incorporate all of your ideas into one comprehensive design and bring it to life using our premium materials and construction elements.
Custom Countertops 
Your countertops are going to be one of the most important parts of your kitchen and one, which deserves good quality. It will need to be durable and hardwearing, remaining low maintenance over time. But at the same time, it needs to have a style that can add personality to the wider kitchen space around it. That is why you will be more than happy with the eclectic range of countertop products and materials that we can provide, ranging from concrete and stone to granite and marble. You only need to tell us what your preferences are, and we can assure you of a stunning new counter.
Custom Cabinetry 
Just as much so, you cannot do without ample storage space for your many dry food products and cooking utensils. You wouldn't want to ruin your kitchen aesthetic simply for leaving too much clutter on show. You want to know that everything can find a neatly organized space, discreetly hidden behind attractive cabinets and drawers. So, you will be pleased to know that we can bring custom cabinetry installations to each of our clients. We can create the perfect new cabinet fittings for you and weave them into your kitchen aesthetically seamlessly.
Appliance Fittings 
And, to ensure that your kitchen is going to give you all the functionality that you need, you are going to need to have all your appliances in place. From your refrigerator to your oven, your dishwasher to your sink, each must be sleekly installed. And, we're sure that you want every appliance to be thoughtfully applied into the overall design, which is another thing that we can do for you. Just show us which appliances fulfill your needs and we'll take care of the rest.